Online Ordering
Current year photos are now ready for viewing and ordering. Read on to get to the link.
A few things to keep in mind:
These are proofs. All purchased photos will get the full treatment, including optimized cropping, color, and brightness adjustments. In the case of performance photos, you'll have a chance to suggest custom cropping if you would like to isolate your dancer.
Older photos, including from previous years, will appear first after you search for your dancer. Performance photos will likely not show up with a name search, especially in the case of Nutcracker and older spring performances. You'll have to look through the galleries the old fashioned way for those!
If you have a booking deposit, your GIFT CERTIFICATE CODE (NOT Coupon Code) is ASB-[FIRST 3 LETTERS OF DANCER'S LAST NAME]-[LAST 4 DIGITS OF MOBILE PHONE NUMBER YOU REGISTERED WITH], so my code would be ASB-NYM-1656, for example. This code (all upper case, and include the dashes in between) should be entered into the Gift Certificate Code box that you can find during the payment phase of checkout. Do NOT put this code in the earlier Coupon Code box. It will not work there. If you have any problems, just complete the order as is, and drop me a text so I can reimburse you the proper amount quickly.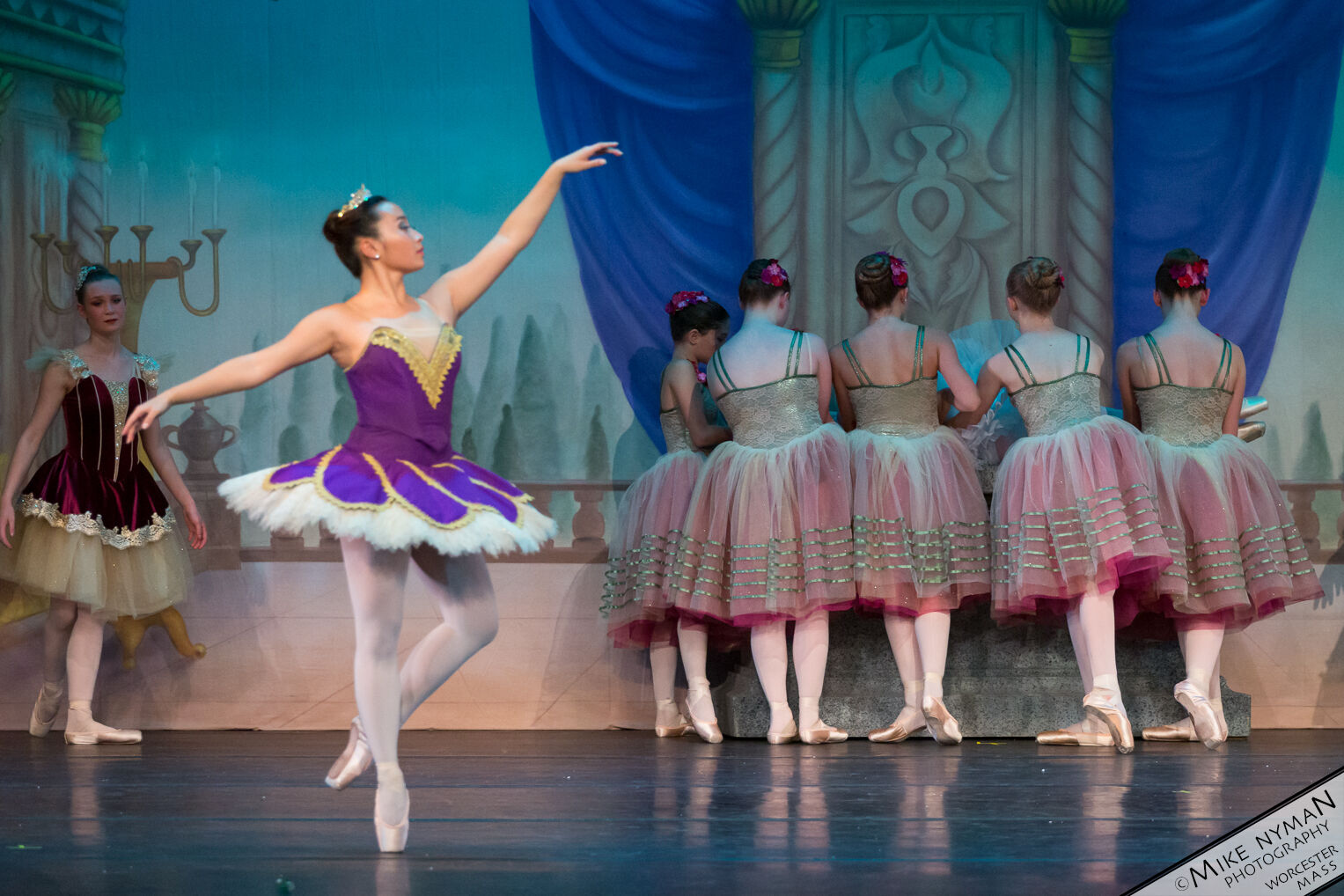 May my dancer have a few photos taken with a friend or group of friends?

Yes, we try to build in enough wiggle room in the schedule to make this easy. For your convenience, just try to schedule your appointments close together.

What if we have a million and a half outfits?

Please repeat the process to book multiple sessions. We'll have another dancer go in for their pictures while your dancer changes outfits.

How do I view and purchase the photos?

Several assistants will walk you through the process in the waiting room immediately after the photo sessions.
Pricing
Pricing shown here is in-person, same day as session. Online and additional orders are higher.
Prints
plus sales tax and shipping
4x6: $11 each

5x7: $15 each

8x10: $19 each

Set of 8 Wallets: $20 each
Digital Files
includes printing rights
1-4: $60 each

5-7: $50 each

10-14: $40 each

20+: $30 each

Examples:

3 digital files total $180

6 digital files total $300
Books
plus sales tax and shipping
Each book includes 20 photos

7x7: $275

8x10: $300

12x12: $350

Extra photos: $10/$10/$15 each
Book Portrait Sessions
May 25, 2019
Instructions
If you have any trouble with these steps here, you might try booking directly from the booking site or call 508-414-1656. I'll usually be able to get back to you within a few hours.
Tip: Some people have said the process is easier if you login at the beginning of the process.
Select your dance studio from the options given, then hit the "Next" button in the lower right corner.
Choose an available date from the calendar.
Choose an available time for that date.
Login with your Facebook or Google+ account, or create an appointy account.
Fill in the appropriate information.
Pay your deposit through the PayPal link using your credit card or your existing PayPal account.
You should receive a confirmation email soon and a reminder email about a day before your appointment.